Vision, Values and Aims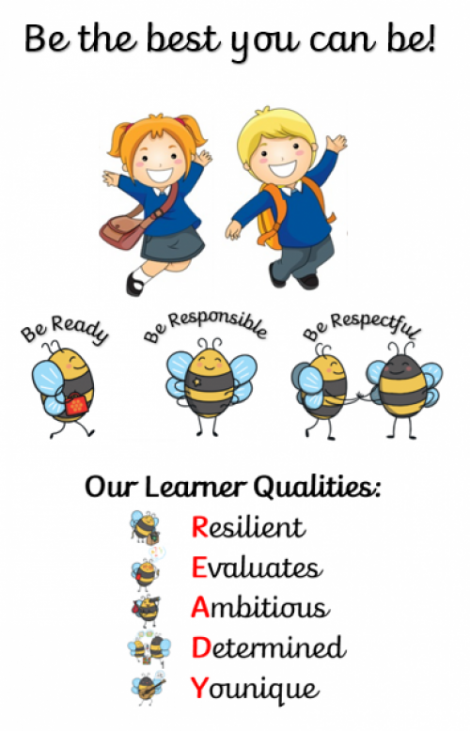 Aims
We used the GIRFEC SHANARRI indicators as a framework to think about what we want to achieve as a school.
Safe Our school environment provides a safe, positive, nurturing learning space for children to learn. The parents, community and school work together.
Healthy Our school will encourage children to be physically and emotionally healthy.
Achieving Every child will be supported to be the best they can be. Our teaching and learning will be broad, challenging and outstanding. Our wider achievements are shared, recognised and valued.
Nurtured The school and our parents will work together to make sure children progress, play and learn in a supportive and exciting environment.
Active Children will have opportunities to take part in a wide range of activities both in school and the community such as our active citizenship awards.
Respected The school, parents and children will listen to each other and will work together creating respectful relationships.
Responsible Children will take an active role in their own learning, in the life of the school and in the local community.
Included Our school and parents will work together to make sure every child is given the right support to learn and contribute to the life of the school to ensure equity for all.
Abernyte Primary School, Abernyte, Inchture, Perthshire, PH14 9ST Telephone: 01738 459590